About Us – Then & Now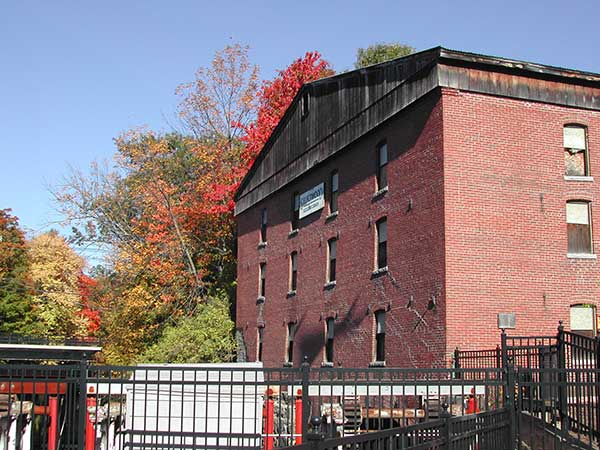 Our lumber business began in earnest in 1982, when Selectwood emerged as a separate entity from another successful venture, Great Bay Hot Tub Company, which used Western Red Cedar to manufacture wooden hot tub barrels and sauna rooms. From the very beginning, the Selectwood mission was to provide local contractors with high-grade Red Cedar, Redwood, and Douglas Fir. It was a promising idea, but it required several years of dedication, resourcefulness, and determination for the company to evolve into what it is today, a trusted and reputable supplier of fine, specialty lumber and high quality products for the best homes in New England.
In 1995, we moved our operation from an old brick warehouse on the Lamprey River in Newmarket, New Hampshire to a new, modern facility in Portsmouth where we continue to grow and thrive at 275 Constitution Avenue, a very short ride off Interstate 95.
Eldredge Lumber and Hardware, a third generation, family-owned and operated building supplies company based in York, Maine, acquired Selectwood in 2020. The acquisition represented a shared philosophical reckoning for both businesses: a commitment to sustainable products, a tradition of expert advice and customer service, and a genuine appreciation for the communities served. Throughout our website you will discover numerous examples of how Eldredge Lumber / Selectwood has grown in the most positive of ways including: product diversification, experienced outside contractor sales and support, an expanded, well-stocked, warehouse serviced by a dedicated, customer-first crew, an in-house custom woodshop, and a staff of seasoned millwork professionals who the best builders, contractors, and architects in Northern New England trust to see their jobs through from start to finish.
We take great pride in what we do, and will always strive to provide you with the most accurate information available on the products you buy for the homes you build or own. We invite you to visit our showroom and warehouse, Monday through Friday, 7am – 5pm. For more information, please call 800-922-5655 or send us an email to: info.selectwood@eldredgelumber.com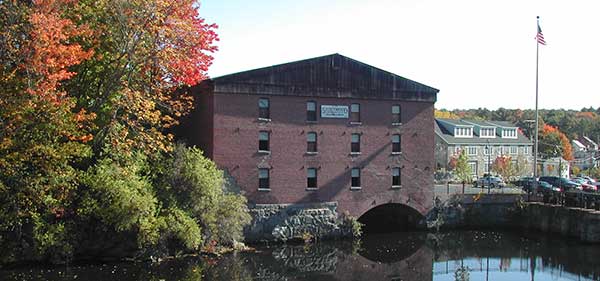 SHOWROOM – What's in Store
A visit to our new and expanded millwork showroom is a "must stop" for anyone looking for great ideas, high-quality, brand-name windows and doors, and expert advice. As one of New England's largest dealers of Marvin windows and doors, we will assist you every step of the way in selecting just the right window for your home. We'll provide you with the knowledge and know-how you'll need to make those important decisions on style and design while staying within a budget. Be sure to ask about other popular brands available to order from Trustile, Therma-Tru, Simpson Door, Captiva by Cleary Millwork, Brockway-Smith, and many more. Our millwork pros are in frequent contact with a number of custom and specialty millwork suppliers, affording you access to the latest trends in doors, windows, and accessories in the marketplace. If you would like to meet one of our millwork specialists to discuss your project in-person, please call 800-922-5655 to book an appointment.
Warehouse – A Place Like No Other
Our 46,000 square foot warehouse is not your typical lumber yard. Drive into our well-lit, heated bays and select your lumber, plywood, and building supplies out of the weather and with the assistance of our trained and courteous staff. We stock thousands of feet of Western Red Cedar and Douglas Fir, specialty woods like ipe, genuine mahogany, and meranti, as well as primed and unprimed poplar, primed pine, and trim boards from Azek, Boral, and Acre by Modern Mill. We stock deck rail and decking from Azek / TimberTech. We also have an excellent selection of mouldings, domestic hardwoods, cabinet grade plywoods and construction sheet goods as well. You can still bag your own nails in our warehouse store which features a variety of decking fasteners, GRK fasteners, Feeney Cable Rail, sealants and adhesives, window and door flashing, and Messmer finishes. Our tools and accessories section includes Freud saw blades and router bits, and our Festool selection is unsurpassed and curated by our very own, certified Festool Specialist.
Sales – Outside and In
We have a dedicated staff of eight Outside Sales representatives covering Maine, New Hampshire, and Eastern Massachusetts ready to assist you in specifying and quoting your next home build, renovation, or commercial project. Knowledge, experience, and creativity are just some of the words that describe a team that has served Selectwood customers for decades.
Our Inside Sales staff is not only prepared to answer all your millwork questions, but are always available to provide advice, project quotes, and process your lumber and building supplies order for easy pick-up or delivery. If you have never been through our doors, you will be pleased to discover the pride we take in providing excellent customer service. We look forward to introducing you to Eldredge Lumber / Selectwood.
The Inside Sales support staff are the unsung heroes in the back office, giving our Outside Sales reps the administrative support, product information, and up-to-date pricing to help ensure your jobs start on time and material is delivered when and where you need it.
The ability of our staff to provide you with detailed pricing or project take-offs is further enhanced by our dedicated Estimator. From determining structural load capacities and basic floor plans, to the nuances of an elaborate roof configuration, our Estimator has a keen eye for detail and a disposition for accuracy.
SALES POLICIES
DELIVERY – Getting it There
If you pass a load of Western Red Cedar or mahogany decking in your travels, chances are there's a Selectwood truck under it, and our millwork truck leaves our warehouse daily, carefully loaded with your doors and windows wrapped, strapped, and handled with care. Our fleet of delivery vehicles cover much of Maine, New Hampshire, and Eastern Massachusetts. Many of the lumber and building products we stock and you find listed on our website are available for immediate, free delivery within our delivery area.
PRICING – Getting it Right
Every effort is made to offer competitive, up-to-date pricing on all our products. We cannot be responsible for typographical errors and due to the sheer number of products we offer, prices may be subject to change without notice. We welcome your inquiries for volume discount pricing on many of the items we carry. If you have questions about any prices listed on this website, please confirm prices by calling us at 603-436-9663 during regular business hours.
TAXES, BILLING & OPEN ACCOUNTS
No sales tax is charged on orders picked up at our warehouse.
Orders delivered in ME and MA are subject to their respective state's sales tax.
All pickups and deliveries are C.O.D. unless you have an established account and credit has been pre-approved. Credit applications can be found at eldredgelumber.com or ask for one the next time you're in one of our locations.
RETURN POLICY
All returns must be made within sixty days of date of purchase.
No returns are allowed on special order products or factory finish jobs.
No returns will be allowed without an original sales receipt.
Returned products may incur a restocking fee.
All products must be returned in a clean, dry condition in the original packaging.
Returns on credit card purchases will be applied to the credit card account next business day.
No returns can be made on check payments until the original check clears our account.