In Stock – For Immediate Delivery
The Mathews Brothers Spencer Walcott Series Double Hung window is now in stock at our Eldredge Lumber – York, Me. location. We currently have five popular sizes available for immediate pick up. See the window specifications below for the perfect size for your home.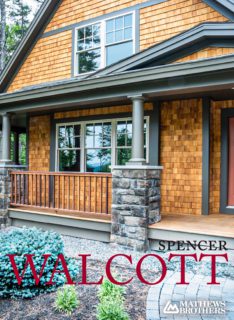 The Spencer Walcott Family of vinyl windows and doors, for new construction, remodeling or replacement, are specifically designed to meet the discerning needs of architects, builders and homeowners, as well as the changing needs of the residential building industry. The result is and energy-efficient family fenestration products that feature aesthetically integrated window styles, strength and durability
From new construction to remodeling to replacement, the Spencer Walcott windows and doors are designed to fit your project plans perfectly. You can count on each one to be durable, energy-efficient and secure.
Walcott Double Hung Window Specifications – 36″ X 60″
List Price – $822.79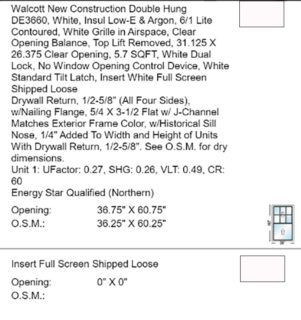 Walcott Double Hung Window Specifications – 30″ X 36″
List Price – $971.71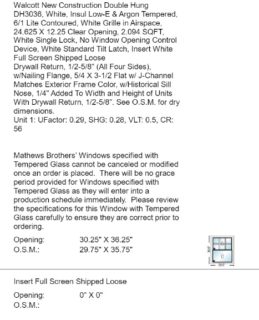 Walcott Double Hung Window Specifications – 24″ X 36″
List Price – $593.74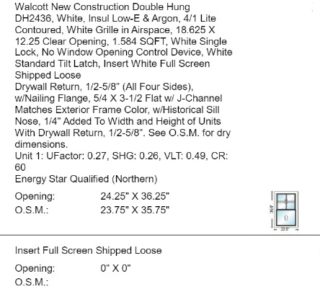 Walcott Double Hung Window Specifications – 30″ X 48″
List Price – $712.74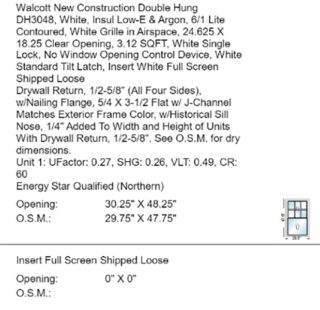 Walcott Double Hung Window Specifications – 36″ X 36″
List Price – $1,020.73